Welcome to this website, with its central message: "Write Your Life Story".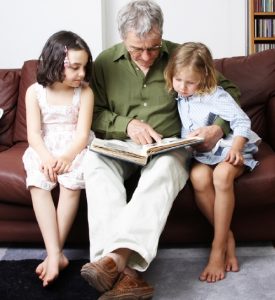 Creating your own book is a wonderful personal memento of your life, and a fantastic gift for family and friends!
We all have a story to tell of our life's adventures, its ups and downs, family history, and reflections on a different time.
Your children and grandchildren love hearing stories of your life in the 'olden days'!
Unless we take the trouble to get our memories down on paper in some way, those stories and family history will disappear altogether.
Your book could include experiences over many years, growing up, photos, exhibits and shots of personal memorabilia, and changes you've seen in your lifetime. It could be 20 pages, or 200!
Just think of the pride that you could have in giving your own booklet to family members, grandchildren and friends.
By clicking on other tabs above, you'll find out more information relevant to your needs.
I'm always happy to discuss any of your queries with you, and to show you how easy it is to write your life story and turn it into book.
Please feel very welcome to contact me. I enjoy chatting to people and helping them to achieve their dreams.